Today, I'm joining my bestie Holly for her super-awesome link-up.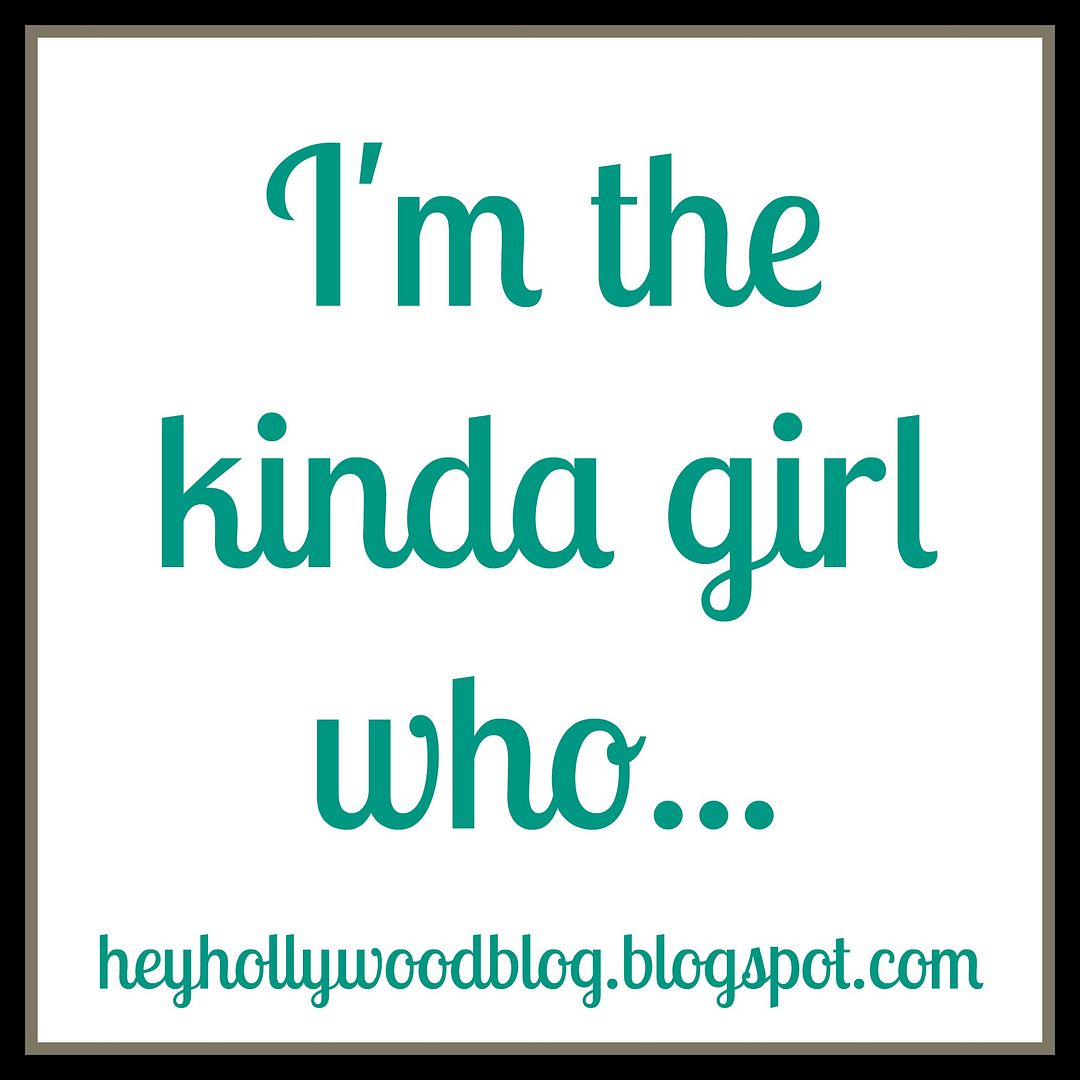 I've had some new people hop on board this crazy blog train as of late, so here is everything you need to know about the girl I am. I am allowed to call myself a girl for 3 more months darnit. Then once I hit 30.... well, you can call me whatever you want.
I'm the kinda girl who...
~ believes in true love
~ sings. All day. Really loudly. And randomly. But it's okay
because BuzzFeed says it is
.
~ can automatically memorize all kinds of useless facts and trivia, but can't remember what I did yesterday.
~ thinks motherhood is not for the weak of heart, but for those with this kind of heart, it is the best thing in the world.
~ will always laugh at a good pun.
~ will choose extra cardio so I can eat more food.
~ pretty much likes everyone. In 30 years I can count on one hand the number of people I'm like "Meh, I'm good with never seeing you again."
~ loves rearranging furniture and shopping at Home Goods.
~ always has a stain on the front of her shirt because I'm clumsy (usually coffee).
~ believes coffee makes me a better person (ignoring the sentence above)
~ who hates compliments but loves pleasing people
~ over-analyzes every social situation after the fact, and determining where my awkward/dorkiness fell on a scale from 1 to 10 (usually hovering around a 6)
~ thinks you are never to old to love Disney
~ considers myself extremely lucky even though bad things have happened to me.
~ constantly plans for the future
~ thinks the beach is my personal slice of Heaven. Followed by Disney World.
~ can laugh at myself. And I do. A lot.